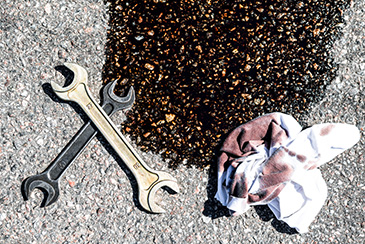 A regular schedule of auto oil change service in Rock Hill, SC can serve as a check for other routine services that your vehicle may need such as an engine check-up, tire rotation, wheel alignment, fluid level checks, and even transmission maintenance.
Oil is the lifeblood of your vehicle. That is why it is imperative to change it based on the manufacturer's recommendations in order to avoid major damage to your vehicle which can adversely affect your driving experience and safety. When you have a certified mechanic completing the auto oil change service as recommend by the manufacturer, you will have a vehicle with an engine that is in its best shape.
The mechanic will also have the opportunity to inspect other elements of your vehicle underneath the hood as well as the vehicle undercarriage. This will pave the way for earlier detection of possible wear and tear which can be fixed immediately before it takes a toll on your vehicle.
Your vehicle will only benefit from frequent oil changes. However, you could be doing unnecessary harm to your wallet if you skip them. Even though the expense of an oil change now cost about the same regardless of where you take the car, the a good mechanic will check for other issues as well . This is why it is better to hire a certified mechanic who can determine if there are any other issues with your car's engine.
To find out more about the benefits of auto oil change service, contact Reliable Transmission Service & Auto Repair Service in Rock Hill, SC.
---