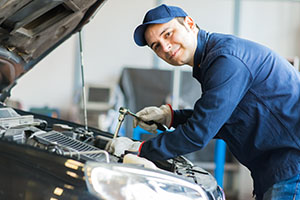 When your car is in need of major transmission repair services, you may want to consider transmission rebuilds in Rock Hill, SC to get your car back on the road faster for less. But for rebuilds to succeed, entrust rebuilt transmission installation to minor repairs only to the experts.
Rebuilt transmission are built from previously used parts which is why it costs significantly less than a brand new transmission for your vehicle. A certified transmission mechanic who knows how to rebuild transmissions can help you do a major overhaul on your car without breaking your budget.
The benefits of a rebuilt transmission do not end at costing less. In fact, with a rebuilt transmission the performance and efficiency of your car will be restored. Transmission rebuilds are just as reliable as a brand new transmission when done right. Transmission rebuilds provide you with reliability on the road so you will be able to drive with confidence.
Your local transmission repair shop can tell you more about the benefits of transmission rebuilds. For more details, contact the certified transmission mechanics at Reliable Transmission Service & Auto Repair Service in Rock Hill, SC.
---