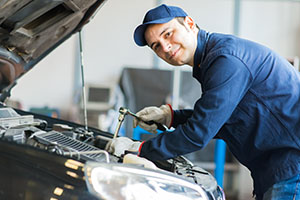 Transmission rebuilds in Rock Hill, SC at Reliable Transmission may not be a new transmission but they will have genuine replacement parts to replaced worn out or damage components. Rebuilds are a more practical option when your transmission still has some life left. Your transmission will be rebuilt replacing two or more components with genuine parts to solve the issues that exist in your current transmission system.
Just because your transmission is having some issues does not mean you need a new transmission or a new car. In fact, many parts of your transmission are designed to last for the life of the vehicle. As the car owner, you can choose to have transmission rebuild. When transmission problems arise, a certified transmission mechanic at Reliable Transmission, a transmission repair shop, will correctly diagnose the issue and advise you of your options before providing the needed repairs.
Because they the car owner will save money ontransmission rebuilds, they have become extremely popular as a cost-effective alternative to replacing the entire transmission or to buying a new car. Only the defective parts in your transmission will be replaced. Rebuilt transmissions are completed faster than transmission replacement as well.
For more details, contact the certified transmission mechanics at Reliable Transmission Service & Auto Repair Service in Rock Hill, SC.
---