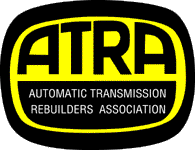 It is practical to hire a certified transmission mechanic who is familiar with the needs of your car and who is highly-specialized and regularly trained in how to rebuild a transmission in the most cost-effective and convenient way. As a result, you will benefit from a refined remanufacturing process that produces a higher quality transmission at a lower price.
Transmission rebuilds in Rock Hill, SC is an expert service from which you can benefit when and if your transmission system breaks down completely. Once the work is complete, you will have newly rebuilt transmission that can outperform the original transmission when done right. You transmission rebuild will be performance-tested before it leaves our repair shop. This ensures that every component of the rebuilt transmission is in good working condition.
Before the rebuilding process begins, your vehicle's transmission undergoes a series of inspections and diagnosis to analyze why everything failed, this becomes the basis for the system upgrades. Once the transmission rebuild is done, the system undergoes another set of tests to carefully check on all factory design deficiencies to be corrected right away.
To find out more about rebuilding a transmission, contact Reliable Transmission Service & Auto Repair Service in Rock Hill, SC.
---