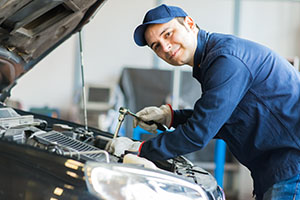 Your vehicle's transmission is one of the most important parts of your car. Because it is integral in all the systems that allow your car to drive it is more prone to wear and tear. When your it starts to act or sound strange, ask for help from a certified transmission mechanic.
Your car's transmission may start acting or sounding strange; you may think that is a temporary problem, but it could be a sign that some of the components are having issues that will affect the overall performance of your car. In the event that your transmission does have problems, trusted transmission repair shops in Rock Hill, SC have certified transmission mechanics can immediately diagnose the issues and necessary repairs. Waiting to address the problem means it will most likely become even more expensive to repair.
There may be times where major issues are hidden. This is also the reason why transmission maintenance should be done regularly, because it gives the mechanic the chance to inspect issues that may cause problems down the line before they cause more trouble for you and your car. Regularly following a preventative maintenance schedules helps the transmission perform better as it ages.
For more details, contact the certified transmission mechanics at Reliable Transmission Service & Auto Repair Service in Rock Hill, SC.
---