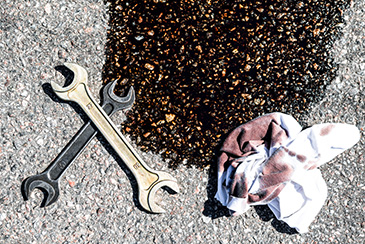 While the statement, "prevention is better than the cure," has been considered cliché, it cannot be denied that it is still applicable even in regards to the components in your vehicle. Regardless of the type of vehicle, it is important that it is maintained regularly in order to ward off probable risks. The transmission system is what often experiences the most problems because it takes a lot of use over the years. So even there are no obvious problems, it is best to maintain regularly scheduled transmission maintenance.
Transmission problems can be costly to repair and they can get even higher based on the level of damage. Regular maintenance helps detect issues at an earlier stage so they can be fixed before the rest of the system is damaged. By bringing your vehicle to a trusted and certifiedtransmission repair shop, you will benefit from a well-maintained transmission and you will be saved from costly repairs by detecting problems early.
The transmission will be checked by certified transmission mechanics in Rock Hill, SC. It is best to consult experts with whom you can entrust your vehicle. At the end of the day, you will have a properly cleaned transmission system that has been conditioned to give you the best experience on the road. No more distinct and troublesome sounds and sensations will bother you while driving.
To find out more about your transmission system, contact the certified transmission mechanics of Reliable Transmission Service & Auto Repair Service in Rock Hill, SC.
---