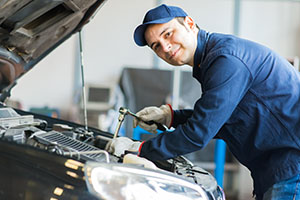 If you want your car to work efficiently for a long time, then you have to take care of it. You might be making plans for a road trips and the last thing you want to happen is a breakdown on the side of the road because of some issue with the transmission. So before you take your car on a long journey this summer, make sure that it is in good working condition. The best way to do this is to have it comprehensively checked by a certified transmission mechanic in Rock Hill, SC. You can be confident that there will be no automobile issues on your road trip this summer.
Regular transmission maintenance is a precautionary measure that can save you and your family from a lot of hassle and trouble on the road. Show your car some TLC and you will reap the benefits with a smooth ride during the hot weather. During scheduled maintenance, your transmission be cleaned of any dirt and debris, each component will also be inspected for defects and get repaired immediately. It will also be checked for worn out parts which may mean your transmission may need to be replaced to prevent it from damaging other components. A change in transmission fluid may also be required on a regular basis, although not as often as the engine oil.
Transmission repair and maintenance services have been helping vehicle owners keep their automobile in tip-top condition. Now, you can beat the summer heat by contacting Reliable Transmission Service & Auto Repair Service in Rock Hill, SC.
---