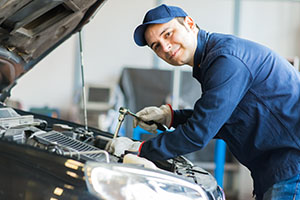 Car maintenance and repairs can be costly. No wonder many owners put off regular maintenance. However, minor problems can become larger when ignored. There are unforeseen transmission issues that only an experienced transmission specialist can detect and address.
Transmission issues take various forms and since it is a complex system, a meticulous inspection is integral to ensure that there are no issues that are left unresolved. When you bring in your car to a transmission repair shop in Rock Hill, SC, your mechanic will check the entire vehicle to determine all potential problems. The entire system should be regularly maintained and inspected to ensure that the vehicle run efficiently for the long term.
Your vehicle is an expensive asset. It should be diagnosed properly to get the the right and reliable repairs. It is very important to bring your vehicle to a trusted, reputable, and reliable auto repair shop to make sure repairs are done right. Contact Reliable Transmission Service for quality transmission service and auto repairs.
---