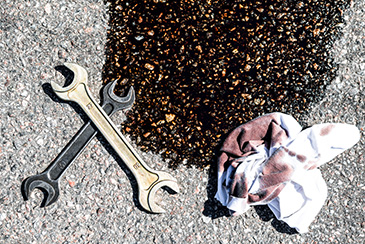 Changing an engine's oil is one of the most important automotive maintenance services that should be done regularly. Oil is the lifeblood of your vehicle and it is important to have them performed regularly. This service is far less expensive than addressing the issues that could arise if it is neglected. Many costly repairs can be prevented by changing the engine oil on a regular basis.
When the auto oil change service is performed per the manufacturer's recommendations, the life of the engine components is extended. This maintenance service helps guarantee that the engine parts which are responsible for a smooth and safe drive are properly and adequately lubricated. Regular oil changes allows the consistency of the engine oil to be maintained in order to keep lubrication between engine components so wear and tear from friction is lessened.
The automotive maintenance specialist in Rock Hill, SC can also provide early detection of hidden defects in your car's engine. Auto oil change schedules can serve as a benchmark for other routine service such as transmission fluid level checks and tire rotation.
To find out more about the benefits of changing oil regularly, contact Reliable Transmission Service & Auto Repair Service in Rock Hill, SC.
---