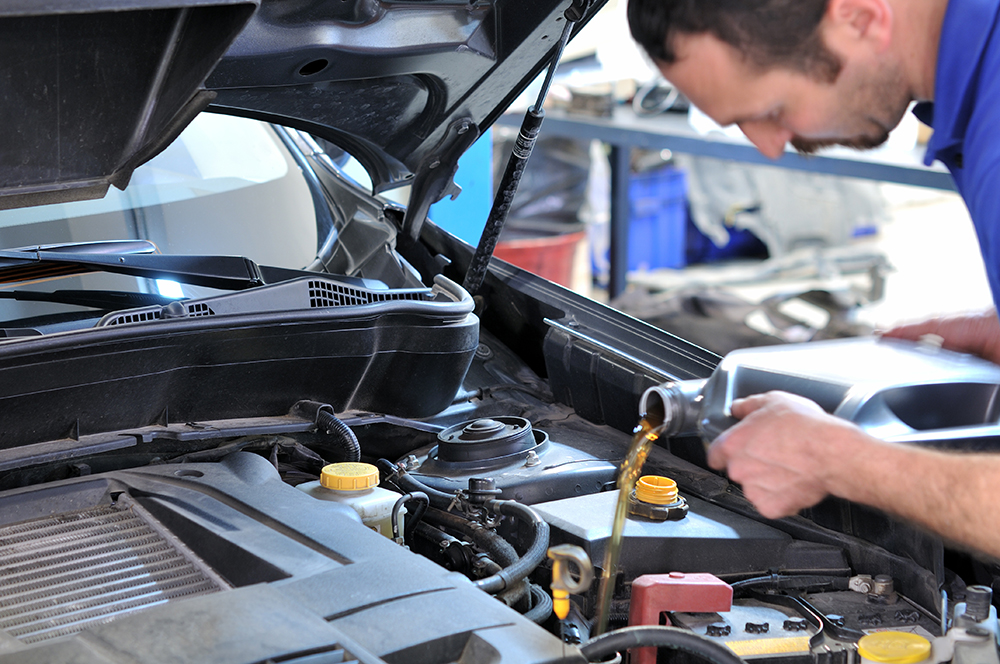 Having your vehicle undergo auto oil change service in Rock Hill, SC on a regular basis is actually an easy thing to do to extend the life of your vehicle. Doing this maintenance service regularly can help save you from the inconvenience of dealing with breakdowns and repairs down the road.
As part of routine maintenance, auto oil change service is essential to keep your vehicle running safely and smoothly. In addition to replacing your old oil with clean oil, inspections are also performed during this service. When necessary, air filter, belts, and hoses can be replaced immediately. The fluid levels and tire pressure will also be checked.
Our certified mechanics will even look for signs of abnormal or irregular wear and tear and provide recommendations when these and other issues are present, so that immediate and appropriate repairs can be done. All these services, in addition to auto oil changes, are performed by the mechanic without the pressure of having you paying for what you do not need.
To find out more about regular auto oil change service, contact Reliable Transmission Service & Auto Repair Service in Rock Hill, SC.
---