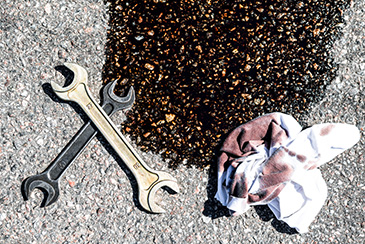 Even the least mechanical of car owner knows how essential auto oil change service is. A vehicle's engine has hundreds of moving parts and they all rely on oil for lubrication which is necessary in order for them to work properly. This is why it is imperative that the oil is changed regularly.
Beyond being incredibly important to the engine, regular auto oil change service in Rock Hill, SC helps ensuring that proper lubrication is always achieved. Lubrication is needed so that the engine parts all runs at optimum performance, ensuring longevity and minimizing fuel consumption. These parts need oil because it allows them to move without friction which is detrimental to your car engine integrity.
However, as important as an oil change is, that is not even the most important part of the service. The most important aspect of an oil change may be the inspection which certified mechanics always include as part of their under-the-hood routine. This makes oil changes into a service that a car owner should not miss.
To find out more about other advantages of oil changes, contact Reliable Transmission Service & Auto Repair Service in Rock Hill, SC.
---